Desmopol waterproof membrane
Desmopol - liquid waterproofing membranes
We are proud to announce a new addition to our product range. Desmopol is a liquid based singular component material made from pure polyurethane elastomer. Desmopol produces an elastic, continuous and completely waterproof membrane, making this product ideal for any kind of surface, whether it be a new build or a restoration.
Desmopol is weather and UV ray resistant as well as long lasting and durable. The polyurethane composition makes it compatible with all protections used in "Walk on" surfaces to achieve beautifully decorated floors and flat roofs. This makes Desmopol perfect for garden roofs, civil works, pool tiles and humid areas of any kind.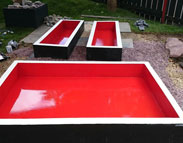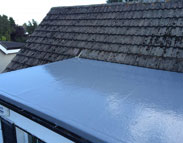 ---
---
TECNOCOAT POLYUREA
The 100 % pure polyurea waterproofing membrane TECNOCOAT P-2049 is a two component elastomer that once applied provides a seamless impermeable coating, that is completely continuous and adherent to the support and highly resistant due to its high density. These properties make TECNOCOAT P-2049 the ideal solution for waterproofing those surfaces where constant water circulation or even chemicals can create filtrations. The rapid reaction of TECNOCOAT P-2049 , on having been applied, provides stability in only 4 seconds and can be walked on, guaranteeing the properties of waterproofing and protection in just three hours. This polyurea will have ideal conditions after approximately 24 hours.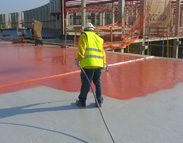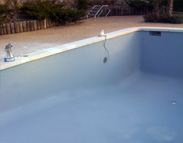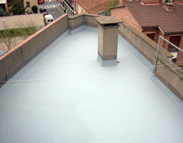 Call Sales: 087 744 8286
Call office: 0404 66111
Request a FREE quotation